How do I join the meeting?
You can join from a PC without installing the Microsoft Teams app. Just click the join link on the welcome page and click watch on the web instead. See screenshot below.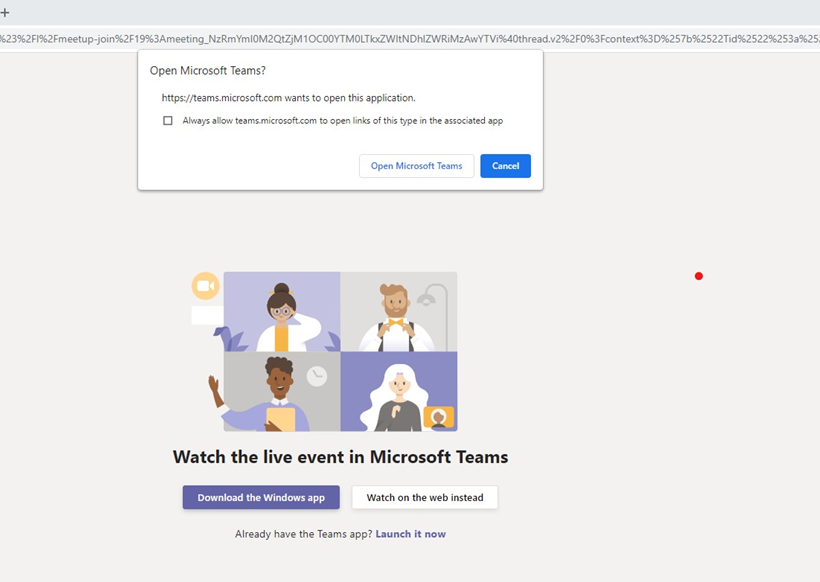 Joining from a mobile phone will prompt you to install the Microsoft Teams app. We recommend installing the app ahead of time.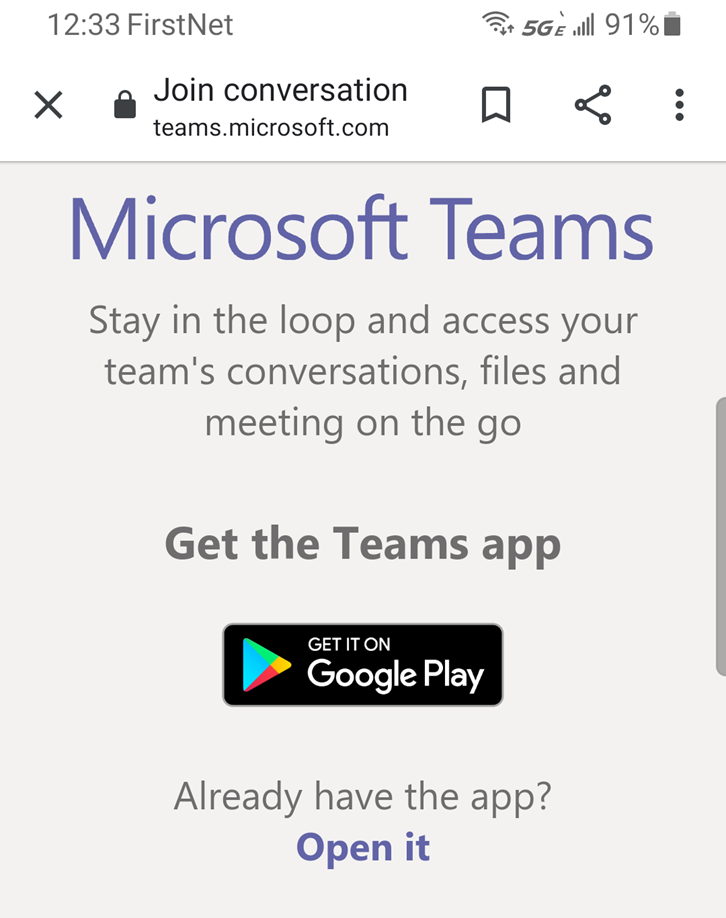 Is the whole event virtual?
Yes, BUT we recognize that most people (including us!) are weary of virtual events. We designed this event to be highly interactive and to help you connect with people at the College. We promise it will be a lot of fun and worth your time!
What if I arrive later than 1:00 p.m.?
You will still be able to join late and you can always go back to watch any of the video conversations with President McNulty that you may have missed at another time (they will be recorded). You definitely don't want to miss out on your small group conversation at 2:15 p.m., as this is where you will get to socialize with current and other prospective students!
Who do I contact if I'm not sure where to go or if I experience technical issues?
The main landing page on this site will help you navigate where you should go at any given time. If you're having technical issues or have questions, we recommend you use the live chat feature on our website at www.gcc.edu.